Evidence-Based Nursing

Evidence-Based Nursing Table of Contents and Abstracts
Published quarterly, the purpose of Evidence-Based Nursing is to select from the health related literature research studies and reviews that report important advances relevant to best nursing practice. The clinical relevance and rigour of the studies is assessed to identify research that is relevant to nursing. A commentary on chosen articles identifies the key findings and implications for clinical practice.
The specific purposes of Evidence-Based Nursing are:
to identify, using predefined criteria, the best original quantitative, qualitative and mixed methods original research and review articles which explore the meaning, impact, cause, course, assessment, prevention, treatment and outcomes or economics of health problems relevant to nursing
to provide brief, expert comment on the context of selected articles, including the methods and the clinical application of the findings
to disseminate the commentaries in a timely fashion


Evidence-Based Nursing is an official journal of the Royal College of Nursing.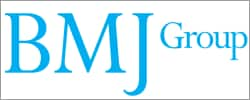 ISSN: 1367-6539, 1468-9618